Membership maxed out!
We had 46 player for our July tournament. We also added two new members to hit our cap of 70 for the year. Congrats to Jason P. for first place with $360. Kay K. earned the bounty by eliminating Johnathan D. 38nd position, but she fell herself at 22nd.

With Dave R. taking a break this month, Jason P. seized on the opportunity and rose to first with 253 points. Denise R. dropped from 3rd to 7th, and Jonathan C. returns to the 2nd place spot he held a month prior. Kay K. improves from 5th to 3rd with 209. Dave R. slips to 4th at 199--a tied score with Eric B at 5th. 5 of the top 10 positions are held by players with only 5 of the 6 tournaments that comprise a season score. There will be a lot of action in the leaderboard in the coming months!
2022
Tournament Results, League Game 6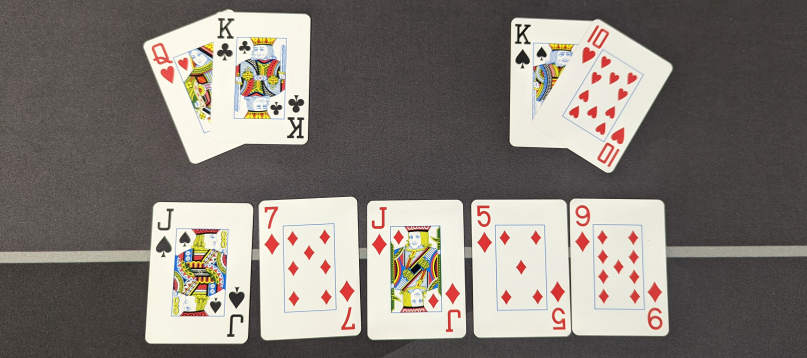 First Place
Jason P.
$360
59 Points
Second Place
Tim A.
$225
50 Points
Third Place
Jason H.
$158
51 Points
Fourth Place
Ray K.
$113
49 Points
Fifth Place
Jack R.
$45
44 Points